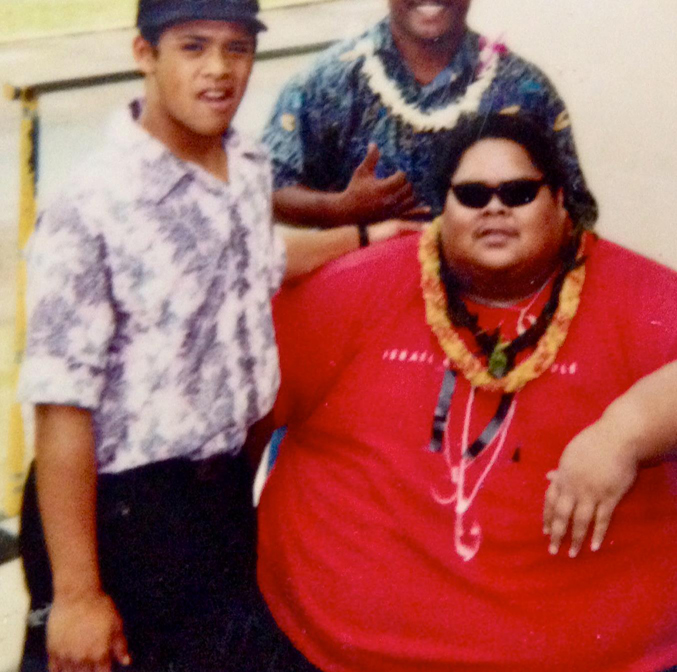 #ThrowBackThursday – Kuana Torres Kahele and IZ
Two generations of amazing Hawaiian music artists!!
From Kuana Torres Kahele's Facebook:
THROWBACK THURSDAY: KTK and Braddah IZ
This is one of my fondest recollections from being a kid in school, growing up in Hilo…….The day IZ came.
He was (and is) such a role model for me. I enjoy his music, but more importantly, he was the first Hawaiian I really saw being successful. Through his career, I saw the promise of a future in Hawaiian Music.
Check out Kuana's solo work as well as his group, Na Palapalai!