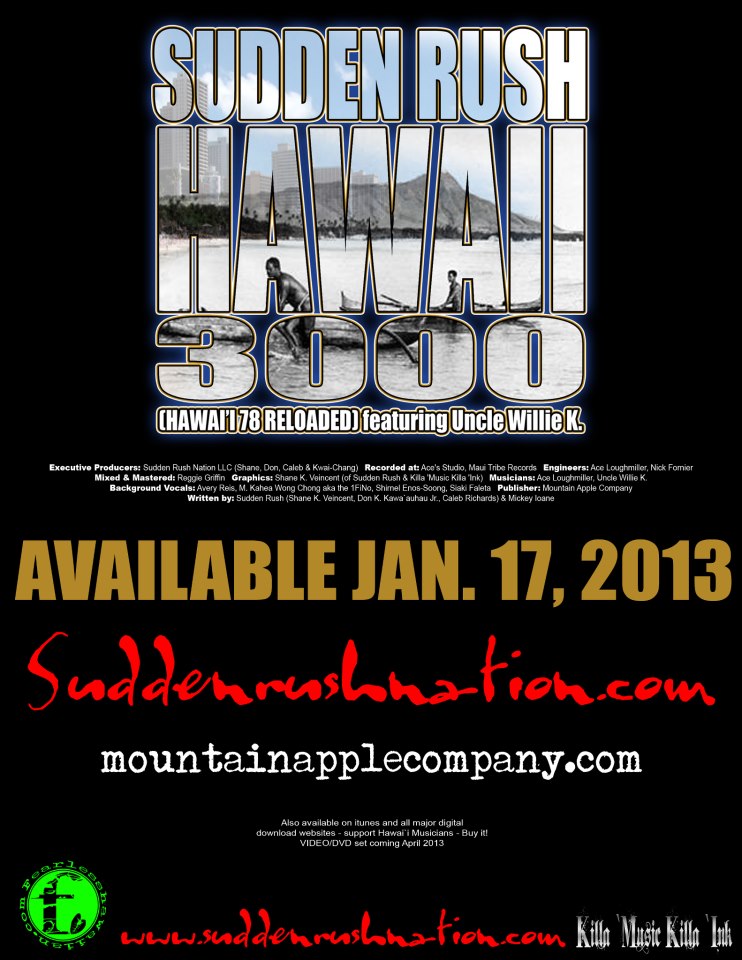 "Hawai'i 78" Remix by Sudden Rush
Aloha IZ fans! Popular Contemporary Hawaiian group, Sudden Rush, have just released a powerful remix/cover of Hawai'i 78 (one of IZ's signature songs!) entitled: HAWAII 3000, featuring Uncle Willie K!
Check out the preview at our site! Available for $0.99 download, and on iTunes!
And don't forget to check out IZ's version of, "Hawai'i 78"!